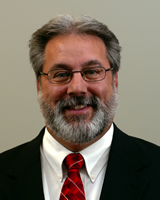 Bruce Robert

Chief of Central Collections


Bruce Robert was appointed Chief of Central Collections for the Treasurer/Tax Collector's Office in March 2008. He is responsible for overseeing the collection of debt for medical, probation and traffic/court fines that are owed to the County of San Bernardino.

Mr. Robert has over twenty years experience with the Treasurer/Tax Collector's Office, where he previously worked in collections and then later transitioned to accounting supervising fiscal and cashiering staff. He was also responsible for budget preparation and most recently served as the Business Systems Analyst managing daily operations and development of the Information Systems Unit.

Mr. Robert previously worked in the private sector as a Collection Manager.

Mr. Robert graduated from California State University San Bernardino, with a Bachelor of Art degree in Business Administration, with a concentration in Information Management and a minor in Accounting.

Mr. Robert is the President-Elect of the California Revenue Officers Association (CROA) and is a member of the Enhancement of the Collection of Court-Ordered Debt Committee, which is a joint effort between the Administrative Office of the Courts and the California State Association of Counties. He serves as a frequent speaker/presenter for Collection organizations in both the public and private sector.